Without us even realize, social media gets so powerful than it ever has. Lots of people and businesses rely on social media. The power of social media has the potential to shape society in certain ways. More than half of the world's population are active users of social media with an average of 3,9 billion active users.
Social media was originally intended for entertainment and communication purposes l. But now it has transformed into a platform with diversified purposes. That being said, anyone with a smartphone or computer and access to the internet is likely to have at least one username on social media. Everyone with social media accounts has either gain or give something from the platform. Many try to gain the power to influence others in many ways.
Understanding the Power of Social Media
When used strategically, social media is the biggest market research and digital marketing that ever existed. However, it is not an easy task to influence others using social media. Gaining power and influence from social media is real work even if you already have fame. This is because there are too many things are uploaded only from billions of active users. Thus, if you cannot stand to be different and offers what people need, then you will get blend in with the online crowd.
People use social media for real-time update features. This feature allows people to share and receive news faster than any electronic devices. Users with lots of following or famous people have the power to influence others through the things they upload or shares opinion. On the other hand, followers tend to trust the things they heard or read from influencers. That is why it is very easy to spread love as well as hate through the social media platform.
Download Power of Social Media as PowerPoint Presentation:
Note: If the download link is not working, kindly let us know in comment section.
How social media helps people?
The truth that social media hides the face of people makes people brave than ever. Those who are shy in real life can easily communicate through social media. However, this is a double-edged sword because people can get so evil since they can talk the way they want without thinking. Online hate and bullying grow to be serious issues that anyone can get from people they do not even know. Scary as it sounds, is it?
Though social media can influence people in a bad way, others also gain more positive sides from the platform. Social media is a powerful platform for marketing with no boundary to continents, countries, and even times. Allowing people to sell anything to anyone globally. Big and small companies build trust with followers and turn them into potential customers.
As easy as spreading hate, people also use social media to spread love and empathy. In social media, anyone has the voice to share opinions they never dare to say offline. Also in social media, people have the access to respond to any shared opinions, news, status, and anything alike.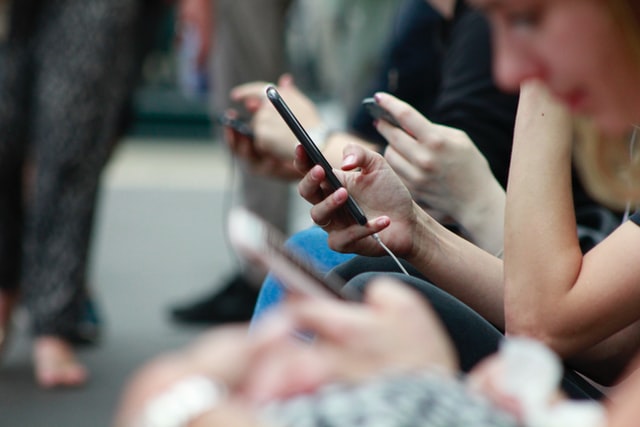 The positive side of social media
Social media is indeed like a double-edged sword. Depending on the users, social media can be positive and negative. Here are some positive effects of social media.
Easier to meet new people – meeting new people is not an easy thing to do offline. Unless you are the ongoing and fun type of person at a party, it can be quite tough to make friends. The rise of social media allows you to have a whole different concept of friendship. Even the most introverted can get like hundreds of friends on social media. Though it is not like a real friend to hang out in real life, still it is the kind of friends you will talk to through social media.
Foster empathy – the truth is, we share a little bit too much of our lives on social media. What we share in daily life may be personal, but other people may find it inspirational. This also makes it very easy to empathize with others through the stuff they shared. It is also very easily find people who go through the same situation.
Faster communication – with the packed daily life schedule, communication time with family and friends is getting smaller. Social media makes communication faster than ever considering the time spent on the platform. You can easily send messages and comments to a long-lost friend.
Spread news easily – as easy as making friends and communicating, news travel faster in social media. Once the news is uploaded, people have free access to read, like, and share it. The more people who share, the wider the scope of the news.
Easier marketing – with the power it has, people utilize social media as a powerful platform for marketing. Share some good content for the followers and lead them to be potential customers. Though social media is a complex thing it is a powerful platform to market business.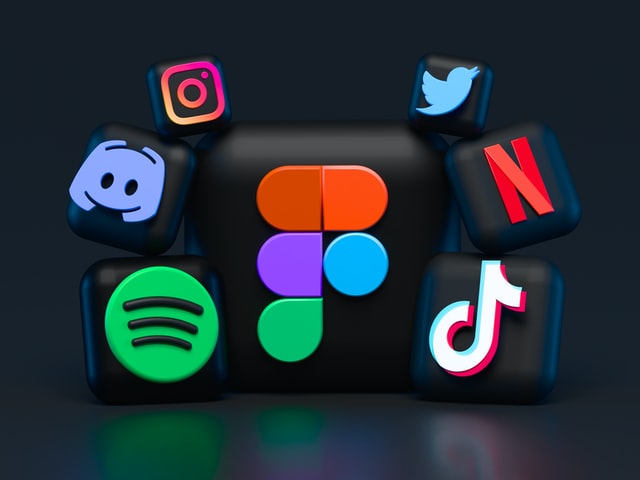 The Negative side of Social Media
Social media is not all positive though. The negative side of social media is mostly geared due to excessive use of the platform and also lacks users' understanding. Constantly exposed to other people's life may lead to anxiety and depression. Some people find they are unconsciously comparing their life with others. This is surely the path to anxiety and depression as what you see on social media is not always true.
Other bad sides of social media are cyberbullying and hate. Though the two are not new it gets worse since people can hide their true selves behind the keyboard. Allowing them to talk freely without considering if it might hurt others.
Spending too much time on social media results in another syndrome of missing out. FOMO or fear of missing out makes you constantly check the messages and social media. You always want to know what others are up to and see if they have more fun than you already have. This is the sign of fear of missing out because you cannot stand for not knowing what happen in your social media timeline.