Electronic waste recycling is the process of recycling and reprocessing of electrical and electronic components of any machine that has been discarded or regarded as obsolete. Some of the common E-waste are from appliances such as Televisions, Radios, Microwave ovens, DVD, Mobile phones, Electric cookers, Heaters, computers, laptops, Washing machine, Air conditioner, Camera. Informal processing of Electronic waste leads to environmental pollution and adverse human health issues.
Majority of this material contains heavy metals. The composition of E-waste is harmful to the environment hence it is very important to dispose them in a right way. Best alternate ways to overcome this issue is by recycling the waste and reuse it. The recycling process guarantees safe disposal of waste Electrical and Electronic equipment's.
Recycling Process of E-waste
According to UN report only 20% of waste is recycled. E-waste contains toxic substances such as Cadmium, Lead, Mercury, etc. It affects the whole ecosystem. Therefore recycling and reusing is very important.
Process of E-waste includes
Collection of E-waste
Safe storage
Manual dismantling and storing
Automated separation
Material Recovery
Hazardous material segregation and recovery
Recycled Material storage and Transportation
Download E-waste Recycling Process PowerPoint Presentation
Let us see the main steps of processing in detail:
The first step in recycling process is

pre-picking

of items that don't want to be recycled. That is those items will not enter the shredding step.
Next step is

shredding

where breaking of material occurs.
Third step is

separation

. This step is very tedious and is separated into various sectors. By using cutting edge technology such as eddy current, magnetic separation and Optical identification.
Final step is the

output

which ensures the recycled product is perfect and of high quality.
Recycling Flow Chart
Initially all the E-waste are collected from Manufacturers, Consumers and given to the inbound e-waste recycling.
In this step all the external cables are removed and the products with glass and without glass are separated. LCD, Plasma, laptops are also separately removed.
In Manual disassembly process all the batteries, cartridges, polystyrene, Cardboard's are separated.
Then the automated process continues. It requires sophisticated technology and more automated machines.
In automated process first step is shredding to downsize.
Next all the ferrous material available is removed magnetically.
Then the hand pickers remove all the circuit boards and copper.
Nonferrous metals are removed using Eddy current technology.
Metal detectors Detects and separates the remaining metals.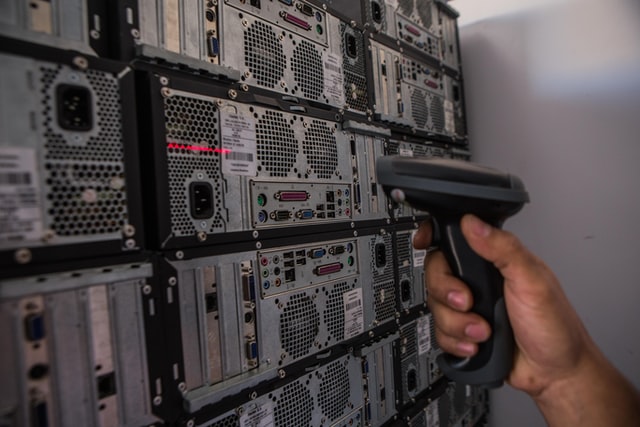 E-waste Recycling Machine
The volume, Method of inbound and outbound freight, quality of commodity, Types of scrap is the main consideration for the layout, processing and the equipment.
The foundation thickness and construction should be reviewed while installing heavy equipment's.
High material velocity, Minimal storage and efficient manual are the must have items in the workplace.
The most commonly used shredder is shaft shredder. Shredding requires more maintenance.
Any downstream separation system can be used to fit the shredder and the particle size.
It is important to design the machine as if any modification can be done at the future.
E-waste Recycling Plant Cost
Normally the cost is around 20 to 30 lakhs. But it will change depending on the geographical location and initializing amount.
The cost includes the Building cost, Labour, Raw material, Transport, Electricity and other operational expenses.
Machinery Cost will be nearly 40 lakhs.
The revenue realization from operation is around 60-70 lakhs per month.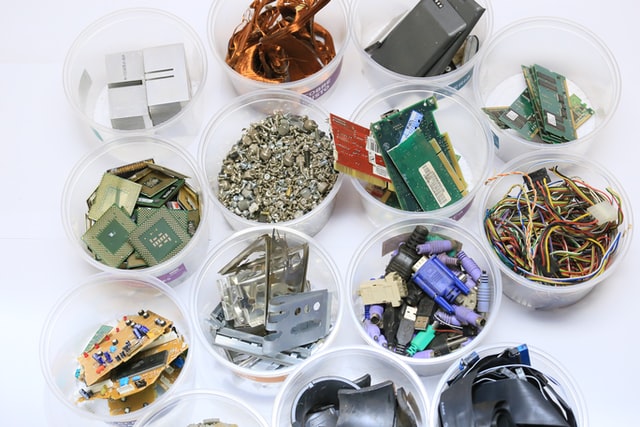 Advantages
Reduces greenhouse gas emission.
Reduces pollution.
Protects Biodiversity.
Reduces soil waste production and disposal.
Conserves Natural resources.
Provides sustainable source of raw materials to industry.
Disadvantages
Cost is high.
Source separation is difficult.
It is impossible to recycle 100%.
The chemical bond is tough.
Recycling uses plastics to attain high efficiency.